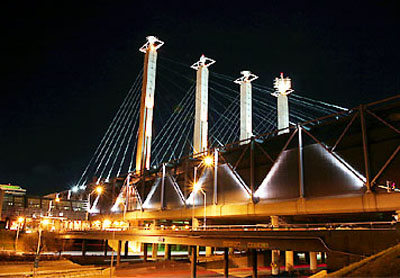 The 2022 ASICS Show Me National Qualifier will be held at the Kansas City Convention Center with opportunities to qualify for the 2022 USAV Girls Junior National Championships to be held in Indianapolis from June 23-July 4.
April 9 through 11, Age groups 16, 17 all divisions and 15 Open and 15 USA
AM Wave: 15 Open, 16 Open, 16 USA, 17 Open, 17 USA, 17 American*
PM Wave: 15 USA, 16 Liberty, 16 American*, 17 Liberty
* teams in the 16 American and 17 American divisions may play in a different wave on the second day. These divisions will need challenge matches in the afternoon league for the teams that are still in the running to win a bid.
April 15 through 17: Age groups 11, 12, 13, 14, 15 American, 15 Liberty and 18 Club
AM Wave: 11 National, 12 National/USA, 13 Open, 14 Open, 14 American, 15 American
PM Wave: 12 American, 13 USA, 13 Liberty, 13 American, 14 USA, 14 Liberty, 15 Liberty, 18 Club
Schedules:
Schedules for the first weekend are now posted on AES (link)
Schedules for the second weekend are now posted on AES (link)
Flowcharts weekend 2:
11's and 12's Divisions
13's Divisions
14's Divisions
15's and 18's Divisions
Tickets
All spectators are required to purchase tickets for entry into the 2022 Show Me National Qualifier. USAV is using an electronic ticketing system and the electronic ticket (QR code) and photo identification will be required for each entry and re-entry into the facility. Tickets must be purchased before the event.
Tickets can only be purchased online starting Friday, March 25th.
Single day tickets are $8, 3 day passes are $20.
The links to order admissions tickets:
Tickets for Weekend 1 (April 9-11)
Tickets for Weekend 2 (April 15-17)
All matches will be streamed live on BallerTV (click for link):
Weekend 1 (April 9-11)
Weekend 2 (April 15-17)
2022 Attending Collegiate Coaches:
ASCIS SHOW ME WEEK 1
ASICS SHOW ME WEEK 2

Locations:
Kansas City Convention Center/Bartle Hall (Courts 1 through 62)
301 W. 13th Street
Kansas City, MO 64105
Municipal Arena/Exhibition Hall (Courts 63 through 70)
301 W. 13th Street
Kansas City, MO 64105
HyVee Arena (Courts 71 through 82)
1800 Genessee St.
Kansas City, MO 64102
Click here for a court layout of the convention center. At HyVee Arena, courts 71 through 78 are upstairs. Courts 79 through 82 are downstairs.
Click here for a map of downtown Kansas City
For more information on Kansas City, go to visitkc.com